How to plan an interior design project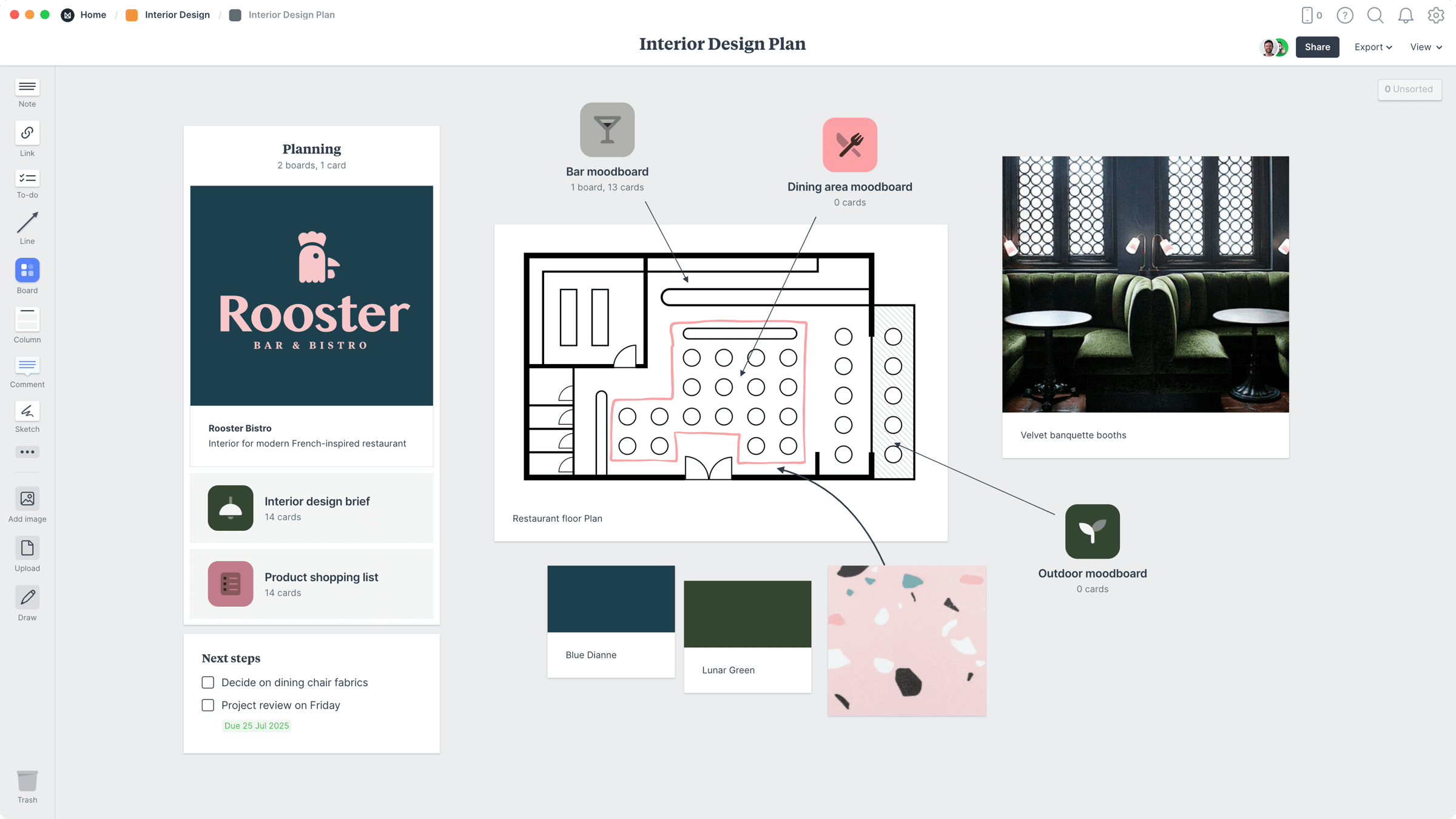 Follow this step-by-step guide to learn the modern process of planning an interior design project in Milanote, a free tool used by top creatives.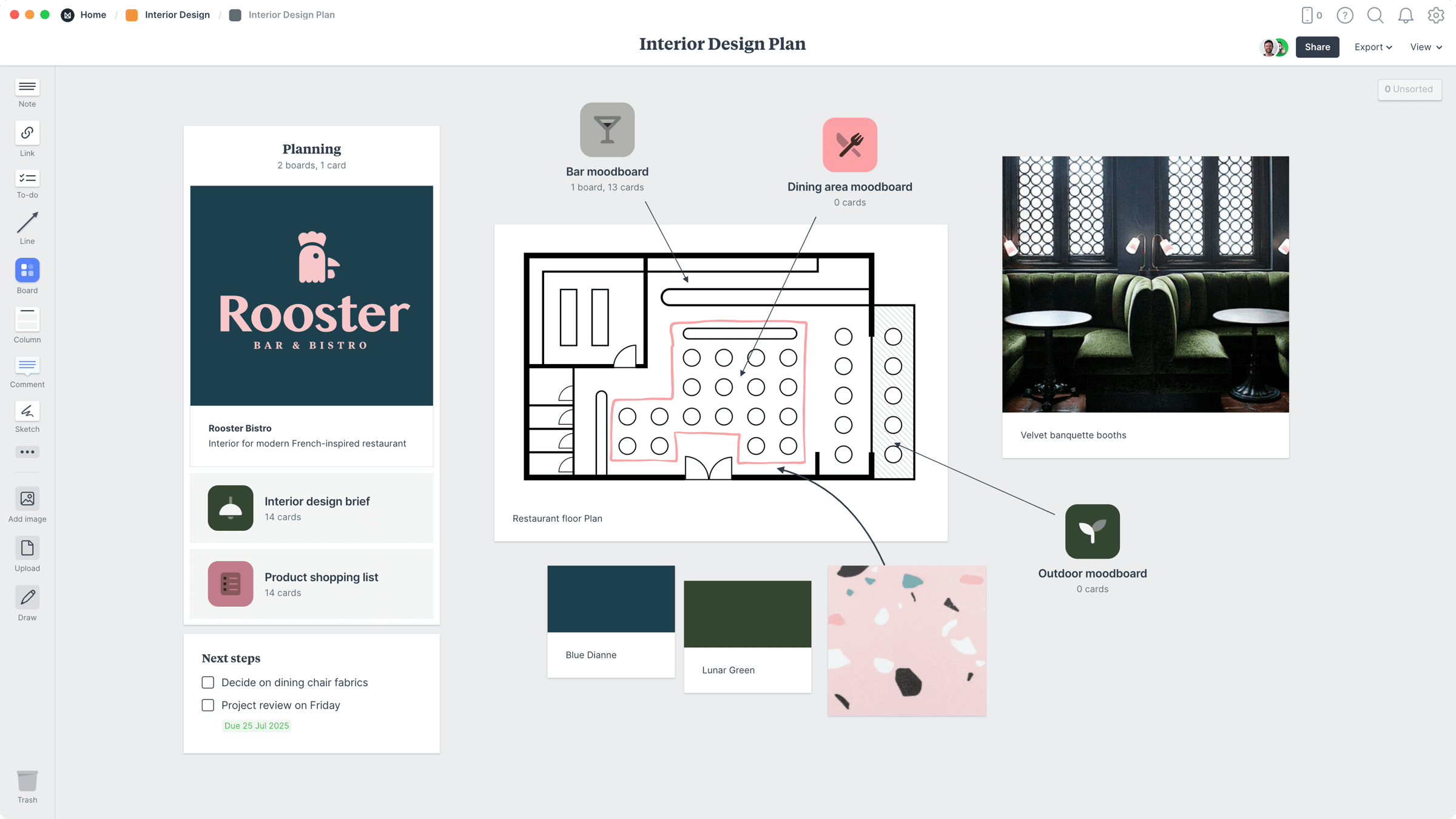 Whether you're redesigning your living room or fitting out a restaurant for a client, planning your project is an exciting first step. But it can also feel overwhelming. There are a million things to organize. From the brief to collecting visual references, writing a product shopping list, and much more. This guide will help you organize the creative and practical parts of your interior design project in one place. By the end, you'll have an inspiring vision and clear steps to bring it to life.
In this guide you'll learn the 4 essential steps to planning an interior design project...