Monument Valley is one of the most beloved mobile games all time. Inspired by the drawings of M. C. Escher, the core gameplay revolves around solving puzzles by exploring isometric "monuments" filled with impossible geometry and optical illusions.
But as David Fernández Huerta (art director on Monument Valley 2) explains, each of these levels had its own inspiration.
"We drew a lot of inspiration from other artists and art history. What we are doing is something similar to an artist's interpretation of something else. To change the meaning and make it our own."
"This is a record that I have at home. I wasn't looking at this while making it, but it was in the back of my mind. These are things we all carry with us."
"Sometimes we carry these things from a holiday, like when I visited in Pompeii a couple of years ago."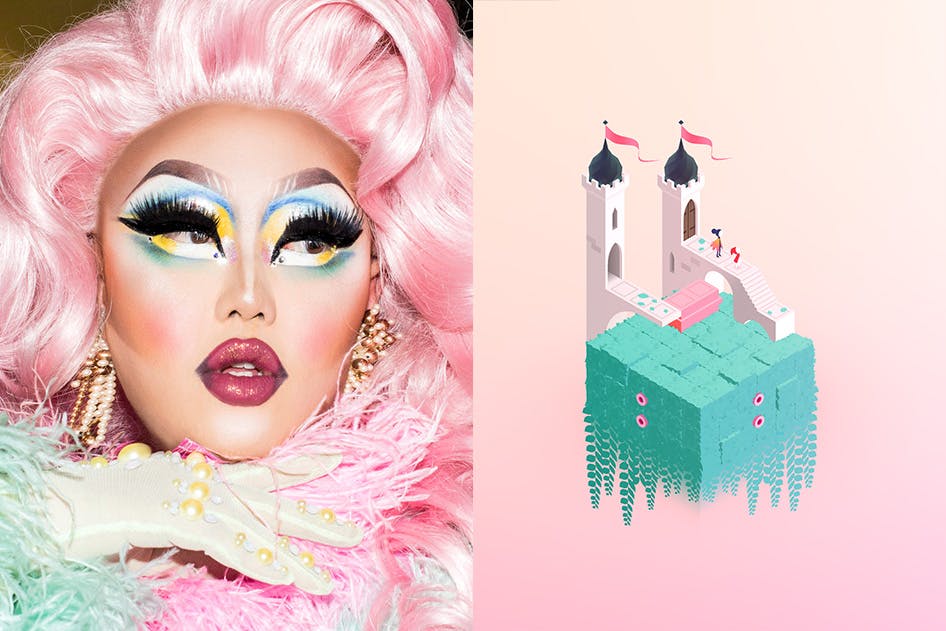 "This level was inspired by Kim Chi from RuPaul's Drag Race."
"We drew a lot of inspiration from other artists and art history, like Bauhaus posters and Brutalist architecture."
"One of the other artists in the team (Lauren Cason) really likes Nicki Minaj music videos."
"This illustration by Mary Blair for Disney's Peter Pan is one of Lauren's favourite pieces of art and a huge inspiration throughout her career."
"This level was inspired by the colour palettes of candy."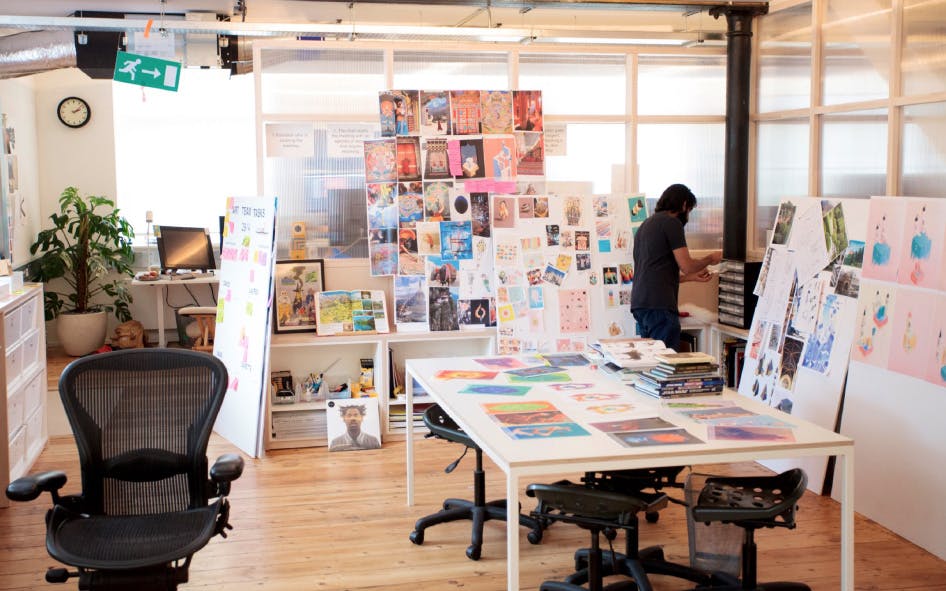 "We wanted everyone in the team to be immersed in the art style of the game. So we printed out loads of reference pictures and we used these foam boards with inspiration for the levels that we could carry around with us when we hot desk."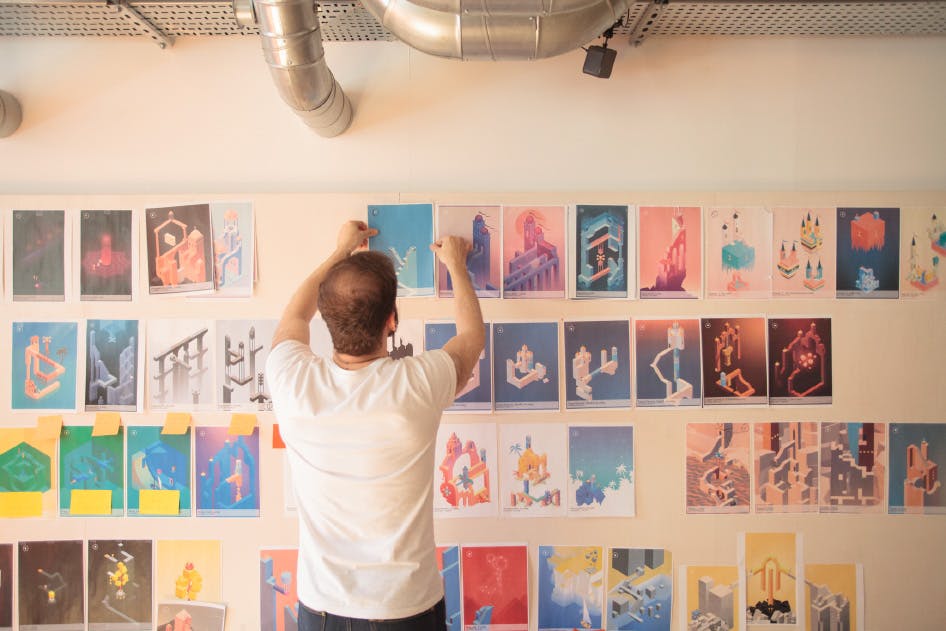 "We also printed out every single level. We started doing this with Monument Valley 1. This gave us a really good understanding of the overall shape of the game."
"The process usually goes from 'whitebox' to concept art and sketching to final version. This process really depends on the artist — we try to accommodate different processes, which means that everyone does it a bit differently."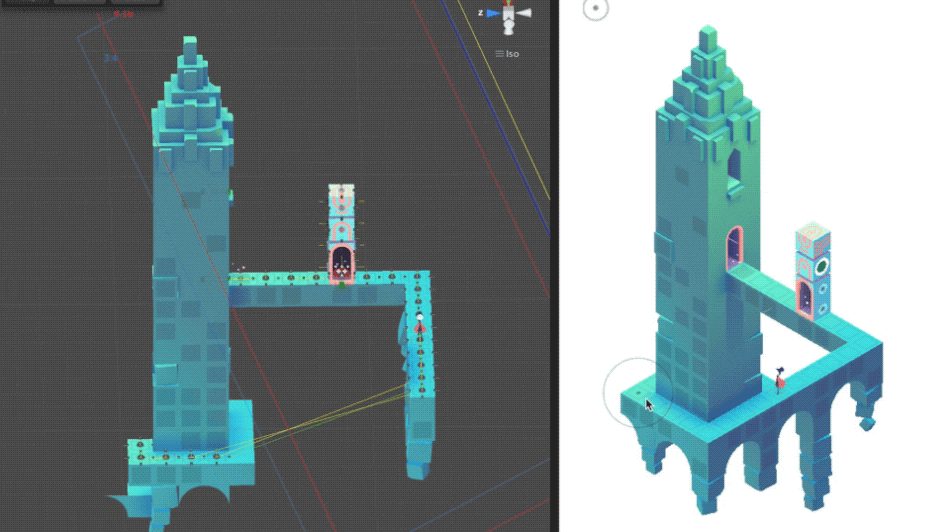 "People always ask how these seemingly impossible levels work. Impossibility and optical illusions are at the heart of Monument Valley. The trick is that the 3d elements are built in such a way that the camera sees them as possible. When the character walks along certain paths in the level they teleport to the next available point in screen space."
Get Monument Valley 2 from the iOS App Store, Google Play or the Amazon App Store.