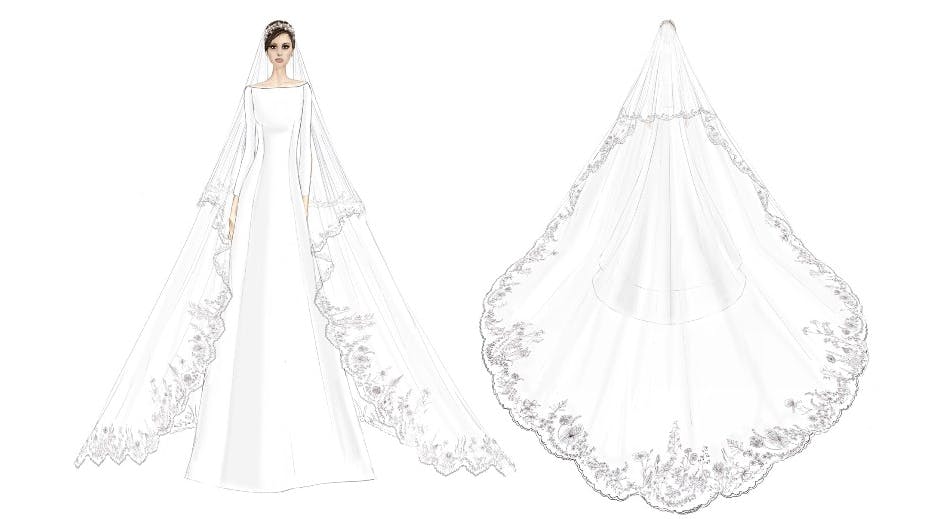 It's not every day you design something that 48 million people will scrutinise on live TV. But that's exactly what Clare Waight Keller did when she took on the career defining project to design Meghan Markle's wedding dress.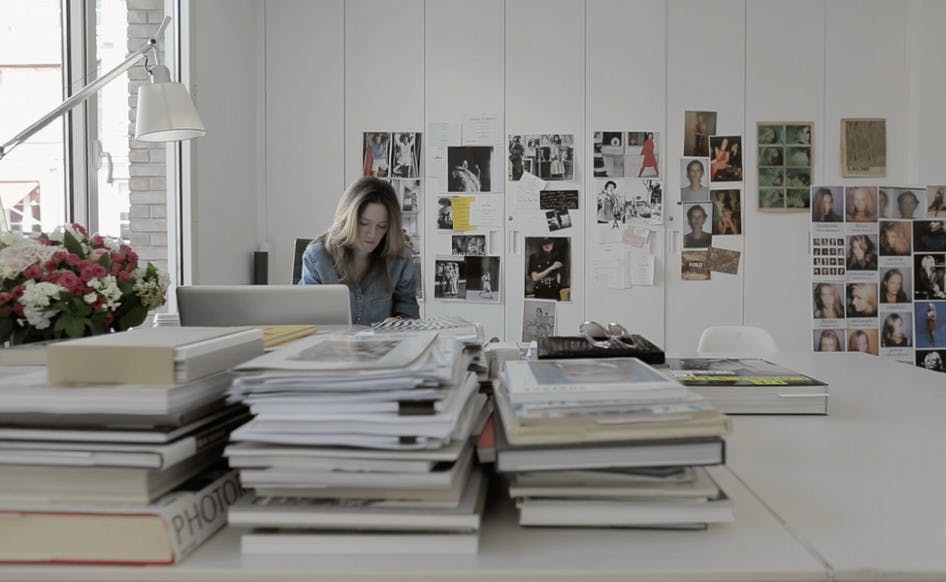 To kick off the project, Markle had saved just a dozen "bridal inspo" pics to her phone from Instagram, Pinterest, and fashion websites. Keller collected her own references as well.
"I work with all different kinds of references and also I'm kind of a book fanatic. I'm constantly ordering things online and then they arrive and then I tend to stockpile them on my desk—I have one desk clear for working and one for stockpiling. I also have various things which I stick up on my wall ... pictures which I might not be using right now but I keep them up because there's something I like about them, whether it's a photography style or maybe a hairstyle."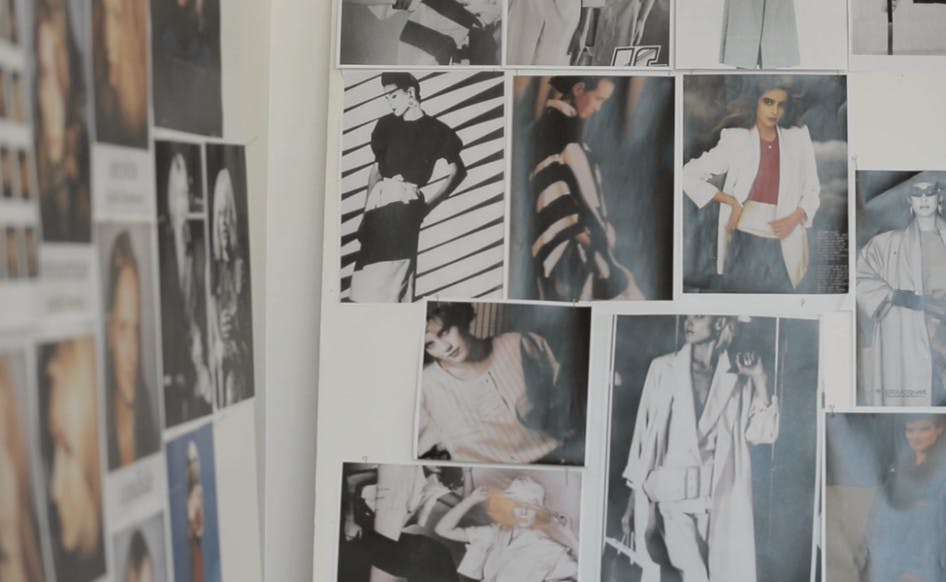 "I move them from in here into the fitting room when I'm working on the fittings and if a board's not there I'm like 'where's the board with this?' I need to refer back to it so I constantly have it there. Visual language is so important in fashion. I think being able not only verbally to describe what you're looking for to people who work on fabric, people who work on lace ... you start to build from your visuals a conversation with them and it makes the connection much stronger."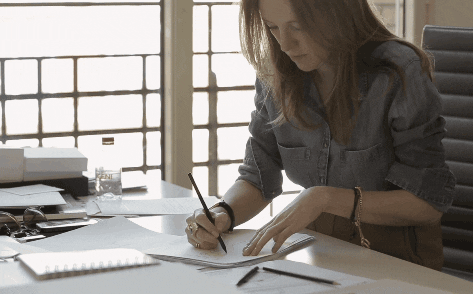 There were eight face to face meetings between Markle and Keller during the design process.
"It was really conversations at the beginning through a series of sketches. We exchanged ideas about what the ultimate sort of lines and proportions and the scale of the dress would be. It was very collaborative. We quickly got to a point where I know she felt she knew exactly what she wanted having tried some of the mockups that I'd shown her and then it evolved into the final design."

The dress featured a five-metre-long veil trimmed with hand-embroidered flowers.
"I came up with the idea of representing each of the 53 countries of the commonwealth through their flora and fauna—it meant that every single one of those countries journeyed up the aisle with her which I thought was a really poetic moment."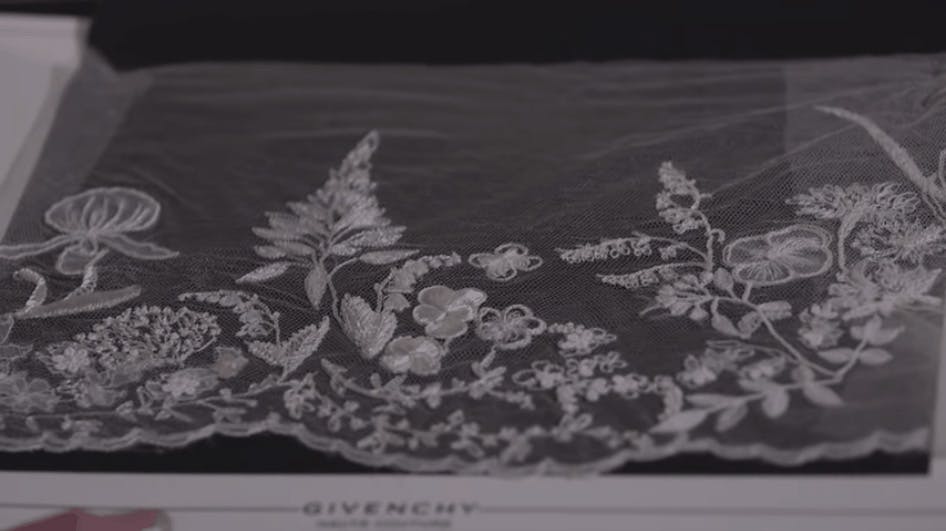 Dressmakers spent hundred of hours on the floral pattern, washing their hands every half hour in order to make sure the veil remained spotless.
"Over time you build up oils on your hand and when you work on something of such purity, absolute pure white, you need to keep it immaculately clean."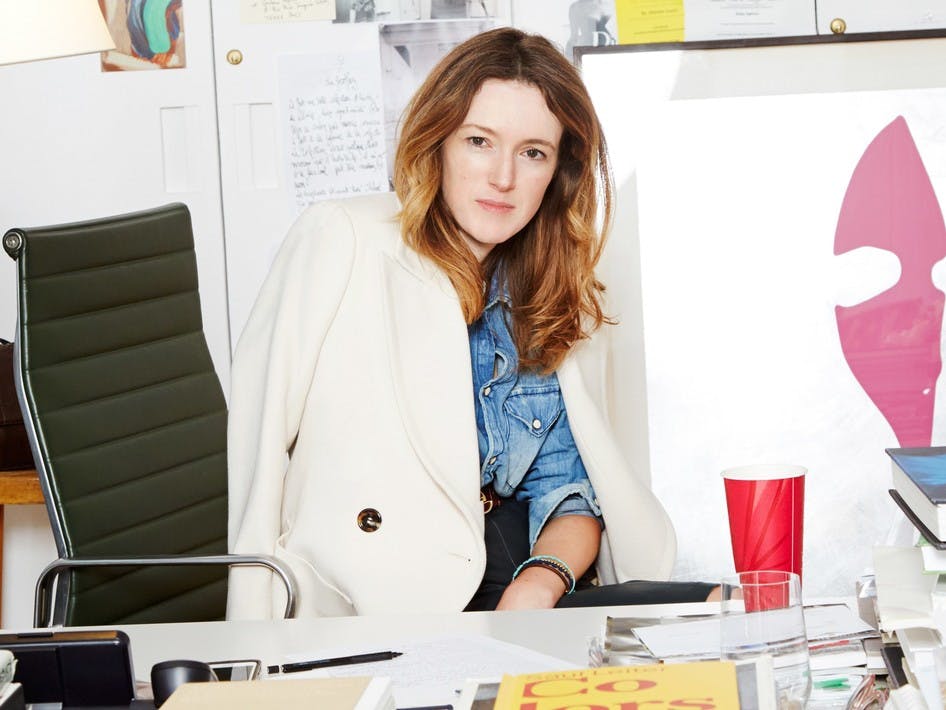 The project was top secret—Givenchy's artistic director didn't even tell her husband she had worked on it until the morning of the wedding.
"It was an incredible thing to be part of such a historic moment."