Kanye West and Lil Pump's music video for "I Love It" is a smash hit. It picked up 76 million views on YouTube in its first week—breaking the record for a debut set earlier this year by Childish Gambino's "This Is America".
Spike Jonze, Academy Award winner and the executive producer of the video has released three sketches showing how the hugely successful video was conceived.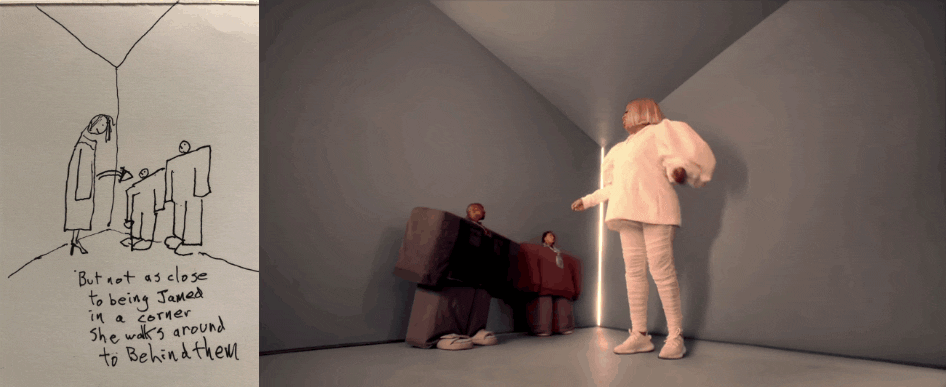 In this scene Adele Givens towers over Kanye and Lil Pump as she lip-syncs lines from her 2008 Def Jam comedy special.

The sketches (which appear to be on scrap paper) are a fascinating example of how a few simple drawings can turn into a worldwide viral sensation. "I Love It" has been streamed over 115 million times—you can watch the full (NSFW) video here.