Harry Potter is one of the most beloved stories of all time. The series has sold more than 500 million copies worldwide, and has made J. K. Rowling the world's first (and so far only) billionaire author.
But even the most successful creative work comes from humble beginnings. To plan the fifth novel in the series (Harry Potter and the Order of the Phoenix) Rowling created this hand written "spreadsheet" to map out the plot points spanning Harry Potter's fifth year at Hogwarts.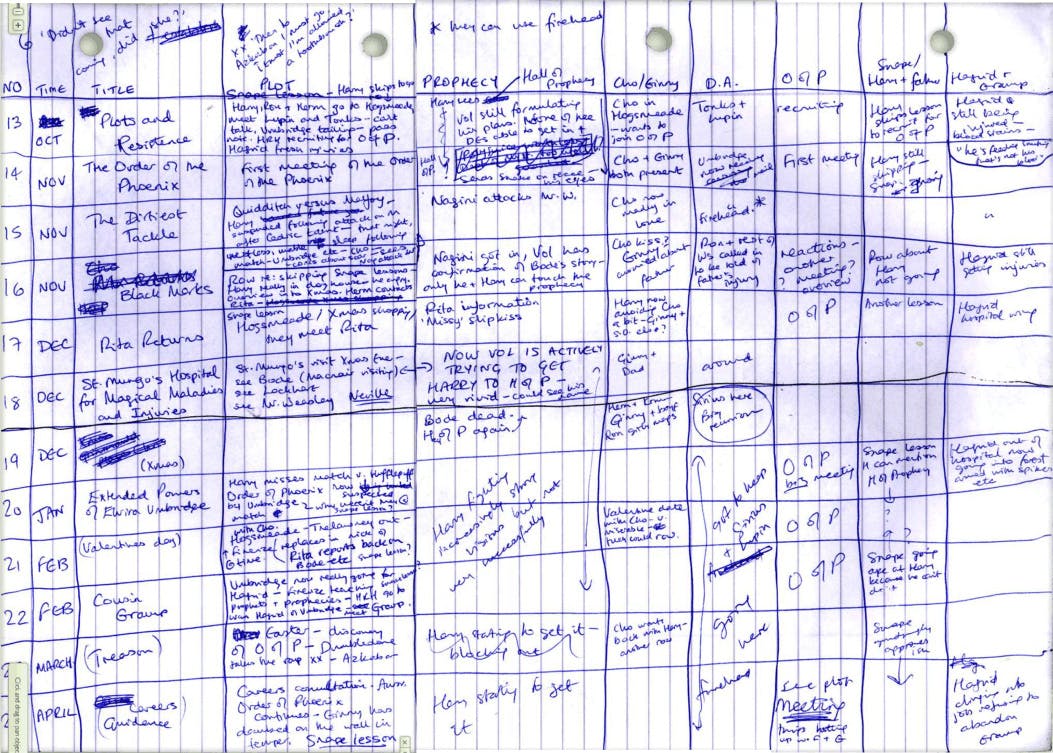 "I really plan quite meticulously. I know it is sometimes quite boring because when people say to me, 'I write stories at school and what advice would you give me to make my stories better?' And I always say (and people's faces often fall when I say),­­ 'You have to plan,' and they say, 'Oh, I prefer just writing and seeing where it takes me.' Sometimes writing and seeing where it takes you will lead you to some really good ideas, but I would say nearly always it won't be as good as if you sat down first and thought, Where do I want to go, what end am I working towards, what would be a good start?"
This simple outlining technique didn't seem to hamper the success of the book—five million copies were sold in the first 24 hours of publication, and the movie adaption is the 46th highest grossing film of all time, collecting nearly $940 million in total.